Innovatively equipped with three types of safety devices, can have an infrared fire monitor, automatic fire extinguisher and oil temperature monitor fitted.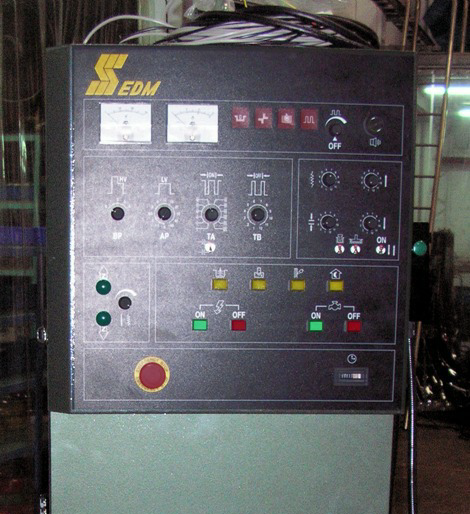 Has capabilities for hole depth, blind hole, lateral surface and large electrode area finishing.
Has automatic off time adjustment to prevent carbon accumulation and electrode wear.
High sensitivity PWM servo drive and spark gap control to obtain smooth and fine finish.
Utilises a special MOSFET electrical discharge circuit design for rapid speed finishing and reduced electrode wear to enable mould surface polishing and prevent surface hardening.
Due to continuous research and development, all specifications and design characteristics are subject to change without prior notice.